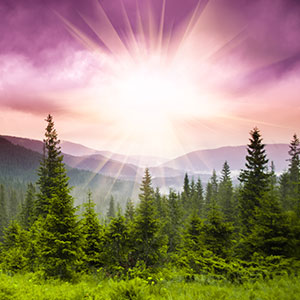 Noël Nouvelet is one of several French language songs on Ken and Lisa Theriot's Christmas album, "The Gifts of Midwinter." From the liner notes, Lisa writes:
The book in which I found this song dates it as "1483 (?)".
Isn't that like saying it's approximately 2:37? How can you
be that specific and unsure at the same time? Oddly,
modern editions of this song use the opening line as the
refrain, which is just dumb, because the third lines all end
in , which rhymes with "nouvelet" but not with "ici."
Have a listen to the song here:
French Lyrics
Noël nouvelet, noël chantons ici
Nouvelle gent, rendons à Dieu merci
Chantons noel pour le roi nouvelet
Noël, noel, o noël nouvelet!
Quand je m'éveillai et j'eus assez dormi
Ouvris les yeux, vis un arbre fleuri
Dont il sortait un bouton merveillet
Noël, noel, o noël nouvelet!
Quand je le vis, mon coeur fut réjoui
Car sa grand beauté resplendissait en lui
Comme un soleil qui lève au matinet
Noël, noel, o noël nouvelet!
D'un oiselet après le chant ouï
Qui aux pasteurs disait: Partez d'ici
En Bethléhem trouverent l'Agnelet
Noël, noel, o noël nouvelet!
En Bethléhem Marie et Joseph vit
L'âne et le boeuf, l'enfant couché au lit
La crèche etait au lieu d'un bercelet
Noël, noel, o noël nouvelet!
Arranged by Lisa Theriot
© 2010 Raven Boy Music
Translation for the francophonically challenged
A carol for the newborn, a carol we sing here
People newly blessed give thanks to God
We sing a carol for the newborn king
A carol, a carol, a carol for the newborn!
When I arise and have had my sleep
I open my eyes and see a flowering tree
From which springs a marvelous bud…
When I see this, my heart delights
Because of the great beauty shining in him
Like a sun that rises in the dawn…
There is a little bird that then sings, "Aye"
And to the shepherds, "Leave here!"
In Bethlehem they will find the little Lamb…
In Bethlehem Mary and Joseph are living
With the ass and the ox the baby is bedded down
His crib in place of the manger…