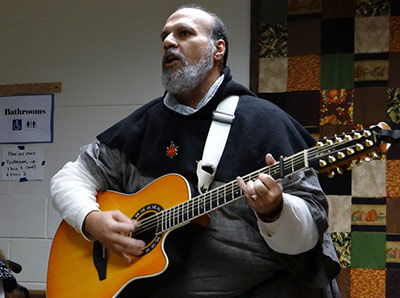 Master Thomas Bordeaux is a true SCA Bard (referring to the historical re-enactment organization, the Society for Creative Anachronism). Not only does he write and perform all of his own songs, but many of his songs are about SCA events and culture.
His latest album is "Prodigal Bard," containing such SCA hits as Ban The Fencers, I'm a Duke and You're Not, and My Queen.
He promises he is working on a new album for release later in 2020 :-).
Here is a link to his album on iTunes: