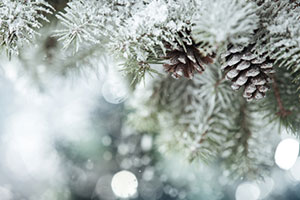 The Gifts of Midwinter is the title track to the Christmas album by Ken and Lisa Theriot. The song was written by Lisa Theriot. And as today is the Winter Solstice – or Midwinter Day, it's the perfect day to write about this beautiful song.
Faith, hope and love are the powerful gifts that the midwinter brings – faith that we will see the light and feel the warmth again, hope for good all the good things to come, and love that is more cherished as we are brought closer together to ward off the cold.
In the liner notes for the album, Lisa writes:
I wrote this one snowy evening after an afternoon of
snowman-building with my husband and son. Some
occasions just put everything into perspective….
Lyrics
Imagine the grief at the dawn of mankind
As they watched the sun die by the last of its rays
With none to declare as they soldiered on, blind
That the night did not herald the ending of days
But faith is our gift as we watch the light fade
And the year ends in darkness as each was begun
We'll not mourn the light and we'll not be afraid
And candles will serve till the spring brings the sun.
Faith…
CHORUS: …is a gift that the Midwinter brings
In the stillness it stirs, in the silence it sings
It burns in the hearts of the young and the old
Like a flame in the darkness, a light in the cold.
In the turn of the year there is joy in the new
That makes us look forward and not to the past
To pleasures uncounted, afflictions but few
Our troubles will end, and our promises last
And hope is our gift as our thoughts fly ahead
To happier times than the time gone before
We'll not leave our hearts in the year that is dead
But rather sing welcome to what lies in store.
Hope…
Arms to enfold you and gather you tight
Are less often missed when the weather is mild
But fast we will hold in the midwinter's night
To the arms of a lover, or the hand of a child
And love is the gift that binds all gifts to one
The faith that we pledge with the giving of rings
The hope that we see in a daughter or son
And the greatest, that raises our state above kings.
Love…
words and music by Lisa Theriot
© 2003, 2009 Raven Boy Music
Have a listen to the song below:
Or get the physical CD, as well as individual mp3 downloads, at CD Baby here:
https://www.cdbaby.com/cd/kenlisatheriot